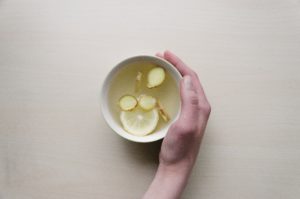 Now that the globe is in the midst of a pandemic, immunity is more important than ever. The reality is, your immunity has always been essential to your health and longevity. Thankfully, strengthening your immune system is something you can control.
Although COVID-19 is a highly contagious and potentially dangerous virus, you are not helpless against the effects of this or any other virus.
The stronger your immune system is, the less likely you are to contract viruses. And even if you do, you'll be able to shake them off more quickly and with less collateral damage.
Having said that, immunity means more than adopting a few healthy habits. Acquiring and maintaining strong immunity is a lifestyle, one that can make you feel more energetic, vital and resilient every day.
In Chinese medicine terms, immunity has a strong relationship with the lungs. It's through the upper branches of your lungs — the sinuses and mouth — that you inhale a virus. What happens next is up to your immune system.
Here's how you can strengthen your lungs, immunity and general health:
–Improving digestion: In the Chinese view of organ systems, the digestive organs nourish and support the lungs. Your digestion thrives with warm, cooked foods like soups, stews and porridges. Teas made with fresh ginger and lemon also improve lung function and eliminate phlegm. Warm, cooked foods and spices such as ginger and scallion are closer to your body's physiological temperature rather than cold, raw foods. Raw foods not only have to be digested, but warmed as well. Heavy, sticky foods like dairy products and fried foods also encumber the digestion. The more functional your digestion is, the stronger the respiratory system. Pathological fluids in the lungs are also a major factor for any pneumonia condition.
–Healthy movement: Healthy movement strengthens the lungs and removes pathological fluids or phlegm from the lungs. If you experience a productive cough after a workout, it simply means you've loosened and expelled phlegm buildup. This explains why people cough more at night, as being sedentary (especially while lying down) pools fluids in the lungs. This movement needn't be vigorous. A 30-minute walk works well. If you combine walking with qi gong, or Chinese medicinal exercise, you're making a giant leap forward in your respiratory and general health. Qi gong is excellent for immunity as well. See this link by renowned acupuncturist Peter Deadman for a routine specifically for the lungs:
https://www.youtube.com/watch?v=Nqn70lirWKc&feature=youtu.be

–Skin brushing: Wei qi is a concept in Chinese medicine describing a layer of protective energy at the skin's surface. If your wei qi is strong, you're less vulnerable to exterior pathogens (meaning viruses). Being overworked, under rested or malnourished weakens wei qi. It's possible to stimulate this immune force superficially by brushing the skin. In Western medicine terms, this boosts the lymphatic system, where important immune cells congregate. Skin brushing also improves energy and has cosmetic benefits as well. Read more here:
https://wellnessmama.com/26717/dry-brushing-skin/
Essential oils: Many essential oils are antiviral in quality. Others are natural phlegm-busters and lung cleansers. A great combination is eucalyptus and lemon or lemongrass essential oils. Other antiviral essential oils include bergamot, rosemary, oregano, ginger and thyme. Never apply essential oils to the skin without first testing for an allergic reaction. These plant essences also must be mixed with a base oil for safe topical application. To take advantage of these antiviral aromas, use a diffuser, place on a cotton ball and inhale or make a topical blend. For example, mix 10 drops lemongrass, 10 drops eucalyptus essential oils with 1 ounce apricot seed oil (this base oil has an affinity with the lungs). Apply this oil to your neck, throat and forearms for natural virus protection. Note: While the coronavirus pandemic exists, use this measure in addition to wearing a mask and gloves.
Finally, be aware that Traditional Chinese herbalism has been a component of 85 percent of COVID-19 cases in Chinese hospitals. If one is prescribed a Chinese herbal formula in the beginning phases of infection, in many cases it will help to prevent the progression to lung involvement and respiratory function decline. If you or anyone you know needs help, Heritage can assist with a telemedicine consultation.
Telemedicine is also helpful for pain, insomnia or anxiety. We're happy to assist you wherever you're social distancing.
To your health and safety,
Janet Lee, L.Ac.
Photo by
Dominik Martin
 on 
Unsplash